About company
We currently operate in more than 13 markets both within and outside the EU. We offer a wide range of sowing machines designed for small, medium and large farmers. Farmers' requirements have become our priority, so we are constantly expanding and adapting our product range to the requirements of farmers. Since we are a manufacturing plant, our organizational structure is composed of design department, production as well as trade, which makes us always in touch with our customers.
DEVELOPMENT
Development is an integral part of every company in today's dynamic time. That is why our engineering department design new solutions, new models and their parts. All those changes and modifications of seed drill are tested on land with area 4430 ha.
A great deal of testing on new machines takes place in close cooperation with farmers. This kind of shared development work is important, because feedback often leads to better improvement and a new way of thinking.
Thanks to our modern software technology, we can improve technical parameters of our machines, which makes us part of the world's leaders on the market.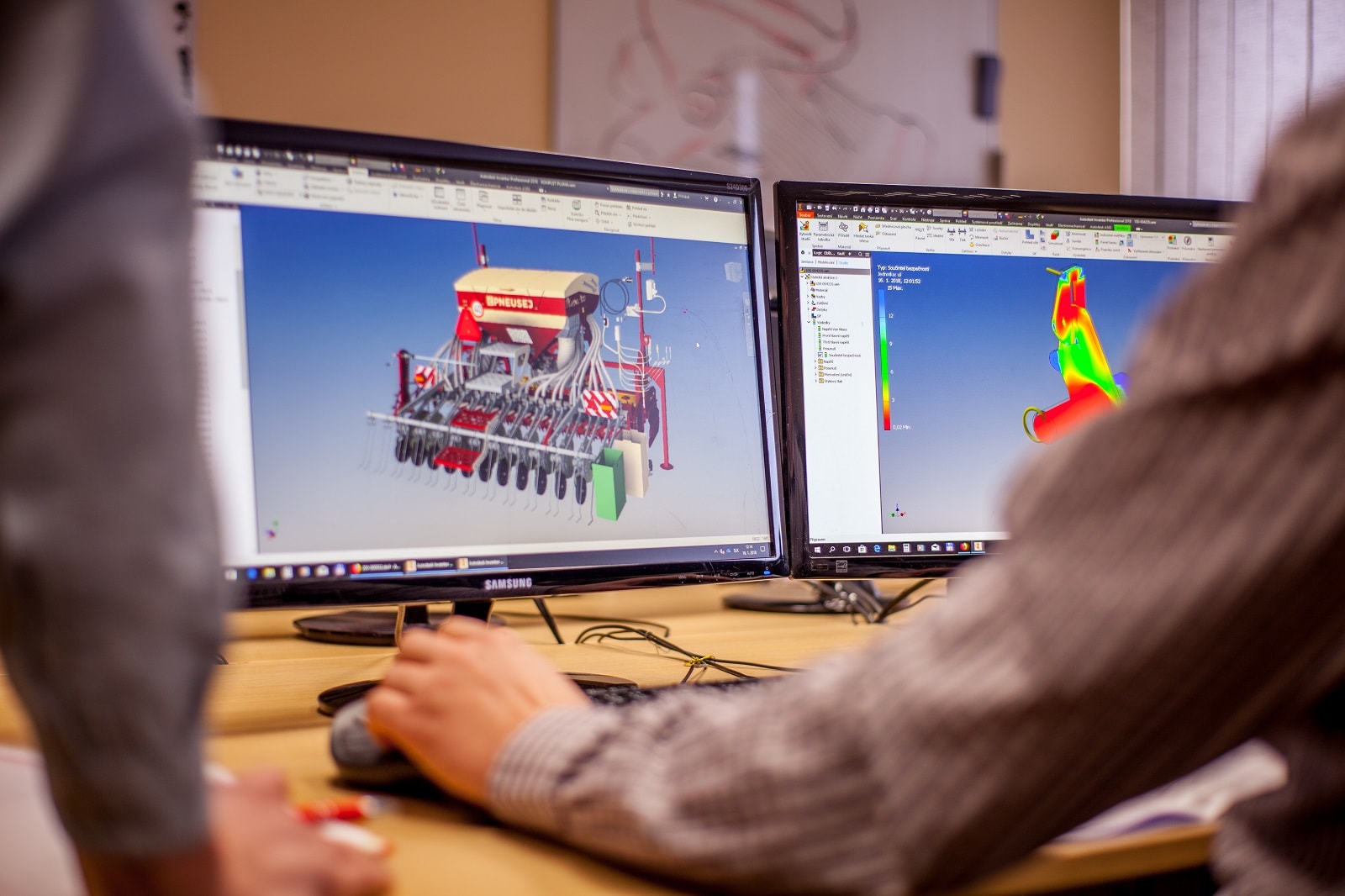 PRODUCTION 
Production of seed drill starts with the selection of appropriate materials. Therefore, we focus on quality of materials, which enables us to achieve excellent results in strength and durability. The latest technologies for material processing allow us to reach precision and quality that our customers require. Thanks to this, seed drills Pneusej are designed to operate in the most difficult condition.
The environment is not indifferent to us, and therefore we use the technology of surface preparation in electro-static field by powder coating and heating in oven at temperature from 180 to 200 °C. Assembly of seed drill is carried out under the supervision of specialist staff at our company's facility.
The set of all inputs to production has an impact on the quality of final products, and therefore the quality of the products and the whole production process plays a key role in the production process. In addition to production quality, we take care of the selection of our suppliers and regularly check the quality of the materials supplied.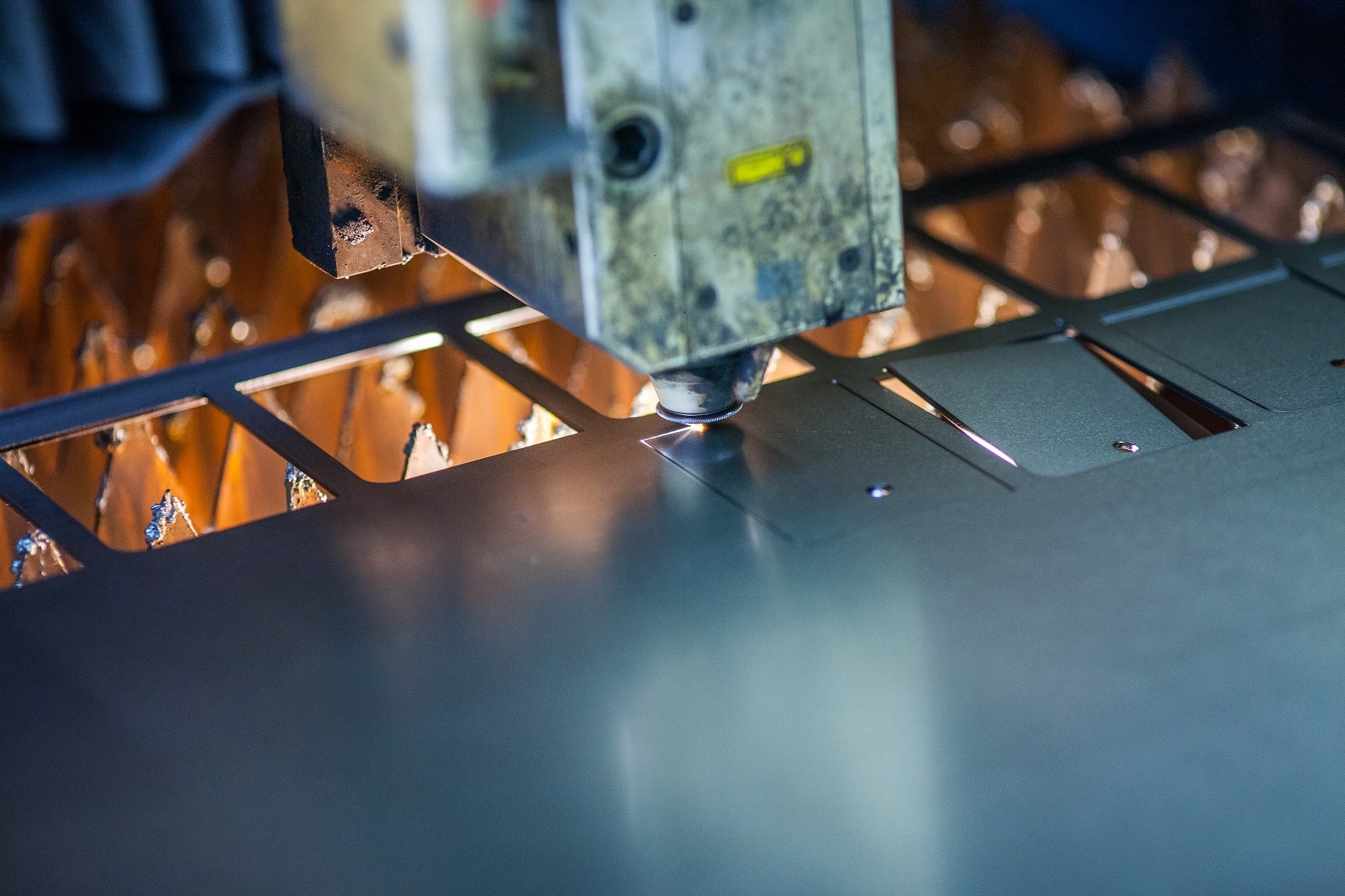 SERVICE
Service activity plays a very important role in the sales of agricultural machinery. In order to provide the best service to our customers, our company offers warranty and post-warranty service. We also place great emphasis on technical and practical training of our technical staff. Service vehicles are equipped to allow service technicians to carry out as much of their work as possible directly in the farming yard of our customers.
Company PNEUSEJ works closely with the customers and ensures his satisfaction with operation of the machines. The service of our company professionally and quickly responds to Your requirements. Because the agronomic term does not wait, it is important to respond quickly not only during the season, but also through the whole year.
Wherever you need us, we or one of our business partners are available on site.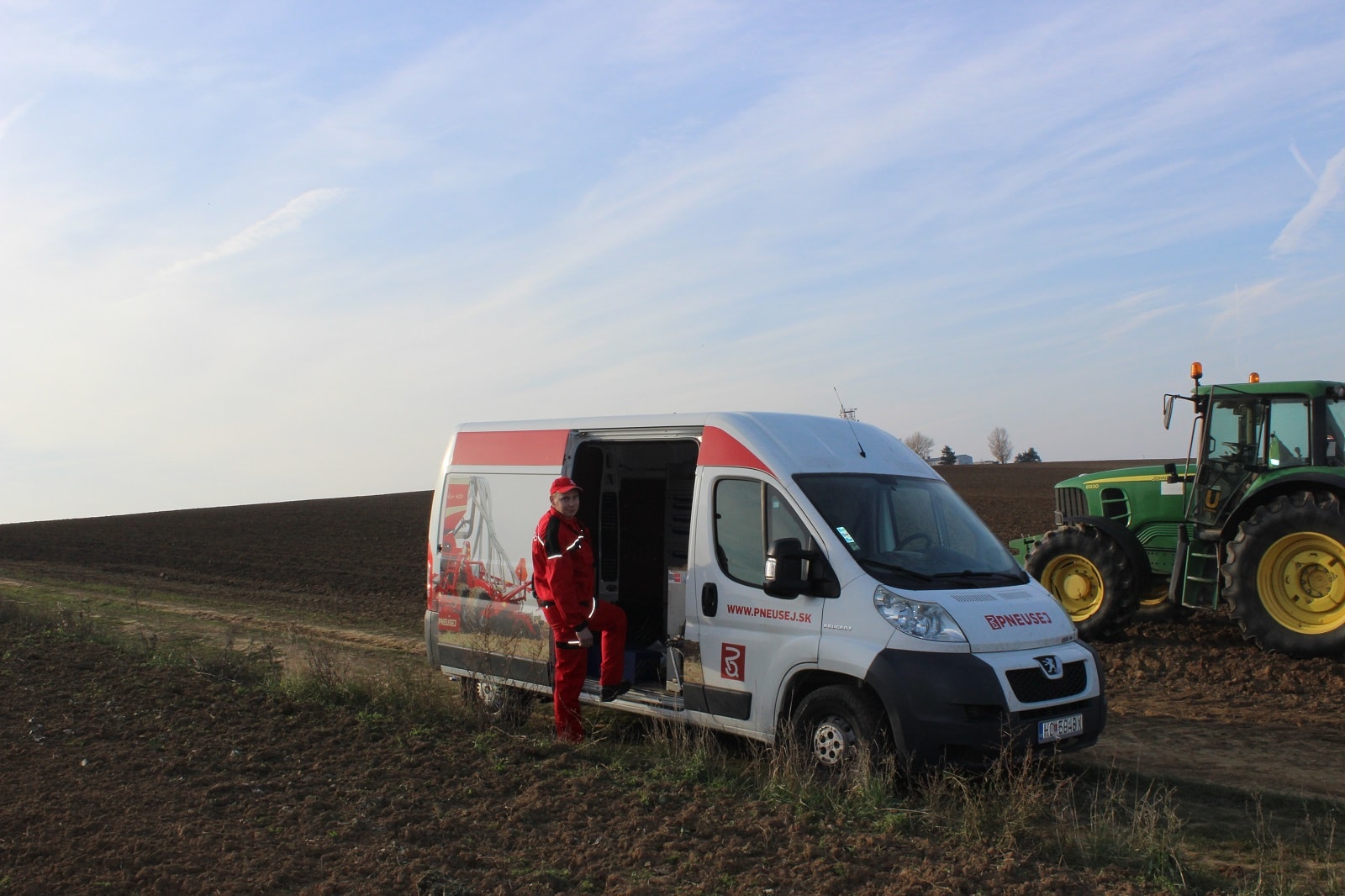 TECHNICAL SUPPORT
The customer is the center of attention for Pneusej. Because, we are in close contact with our customers, we are well informed about trends in agriculture and the conditions in which our customers operate. In our tradition, active cooperation with our customers is aimed at better understanding and fulfillment all or their needs and requirements.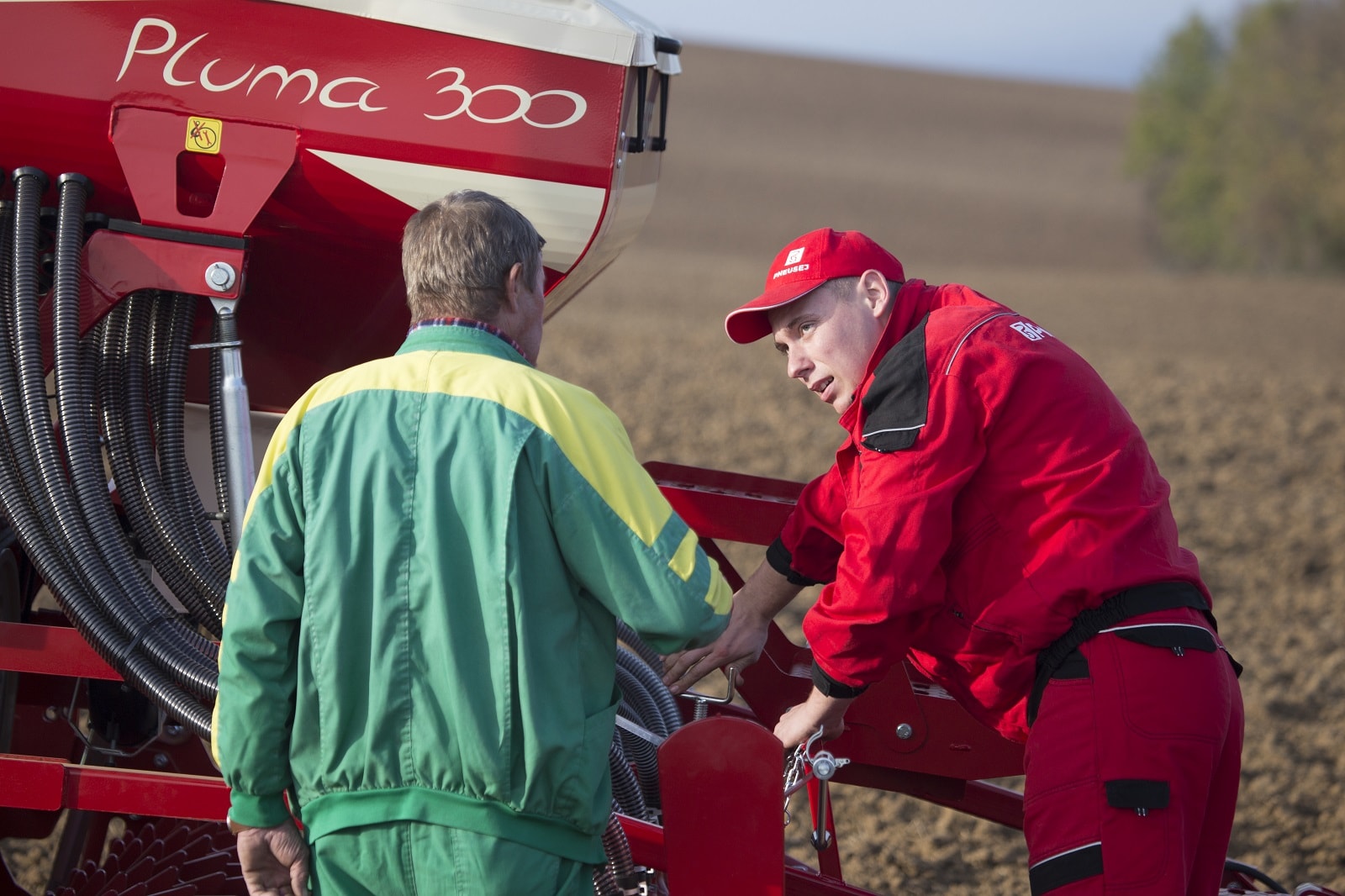 ORIGINAL SPARE PARTS
Only original spare parts ensure safety, efficiency and reliability during operation. We offer wide range of spare parts available directly on stock with fast delivery to the customer. To ensure the high quality and durability of spare parts, we take care about the selection of quality materials with high degree of precision in production.
We guarantee the supply of spare parts even for older types of Pneusej seed drills.