Pneusej PPK
Represents category of light power harrows for tractors up to 120 HP. Power harrow PPK are suitable for seed drill Pneusej Pluma with working width 2,5 or 3 m and are equipped with multi-speed gearbox for 540 or 1000 RPM. The movable side plates ensure proper terrain copying and prevent throwing soil to sides. Working depth is adjustable up to 25 cm using rear roller either hydraulically, or manually with pins.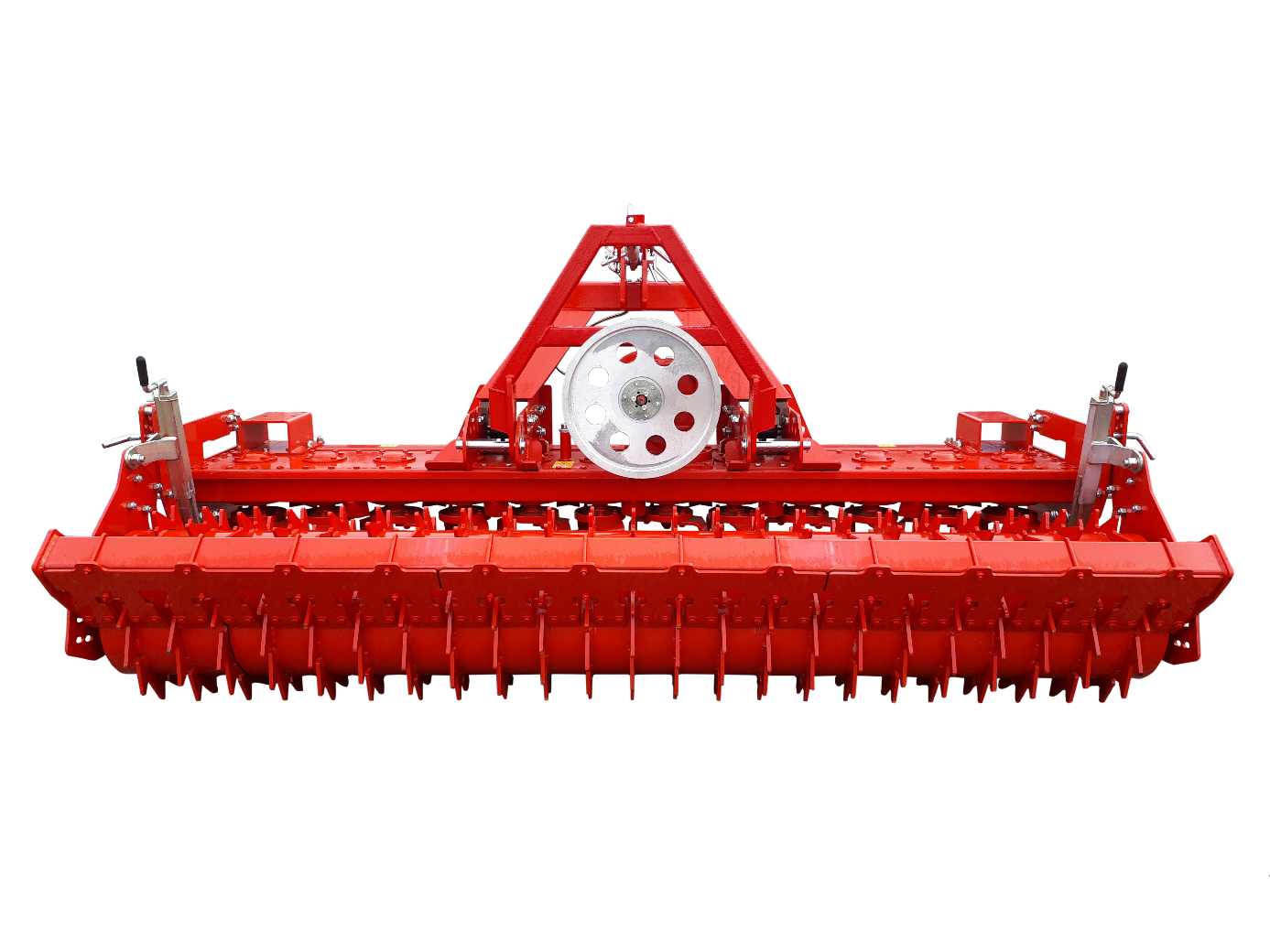 Floating bottom linkage category II guarantee trouble-free surface copying. Smoothing harrow located between rotary blades and roller smooths the soil surface. It is possible to equip the power harrow with rubber roller with diameter ø 500 mm, packer roller ø 550 mm, cage roller ø 480 mm or knife roller ø 490 mm, and stone protection as additional equipment.
Packer valec
Je vhodný pre všetky typy pôd. Urovnáva povrch pôdy, čím pripravuje ideálny podklad osivového lôžka. Packer valec ponúkame s priemerom Ø  480 mm alebo Ø  550 mm.
Gumový valec
Gumový valec je určený do ľahkých typov pôd. Gumový valec ponúkame s priemerom Ø 500 mm.