Pneusej VENGA
New era of seed drills
Seed drill designed to fit the requirements of every farmer. Pneusej Venga is a lightweight machine with completely new design and construction, and thanks to the modular system is manufactured in two versions – mounted and trailed. By integrating independent hydraulic axle, 3-pont hitch of the tractor is unloaded, which make this machine suitable for tractors from 80 HP. New design allows to use DXD RC II coulters, which precisely place the seed into the seedbed. Pneusej Venga is designed to increase areal efficiency while minimizing power requirements. Pneusej Venga – reduces inputs, increases yield.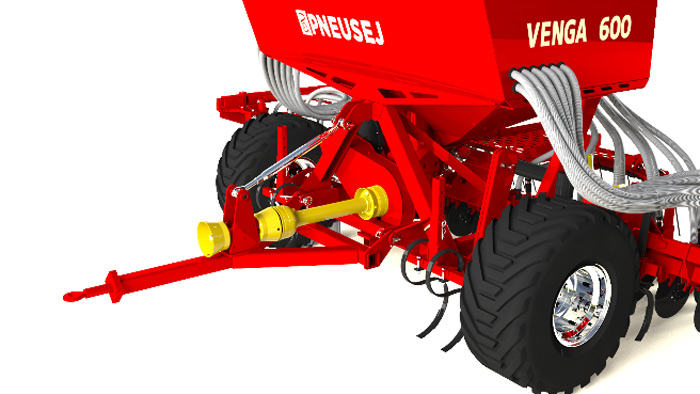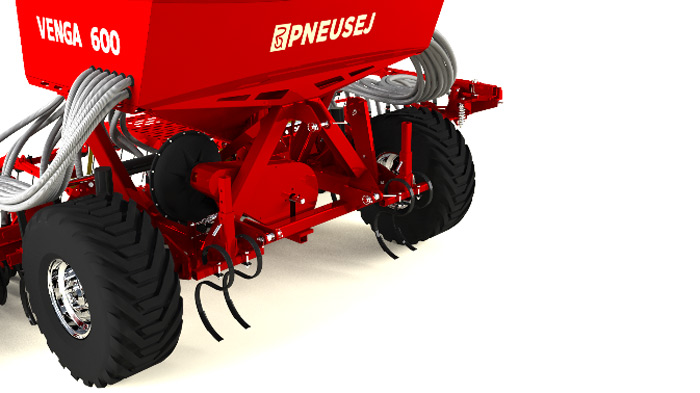 1, Trailed and Mounted version
Modular system allows production of this machine in trailed or mounted version. Integrated hydraulic axle carries the entire machine weight, which reduces tractor power requirements. Axle is placed in front of coulters, which provides better stability and control, and seeding from the edge of a field.
2, Hopper
The seed hopper with capacity of 1,800 liters minimizes downtime. Great accessibility makes filling and cleaning easy.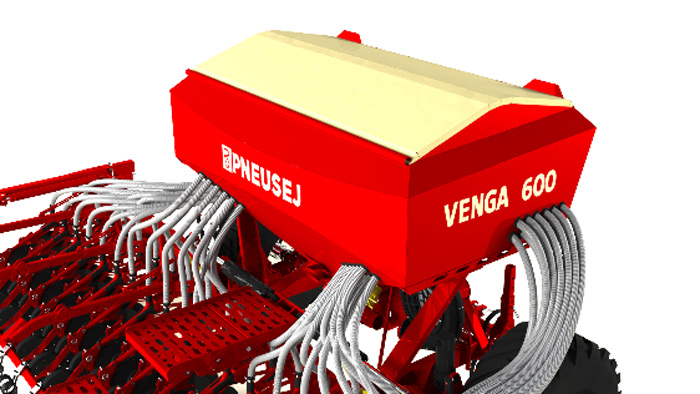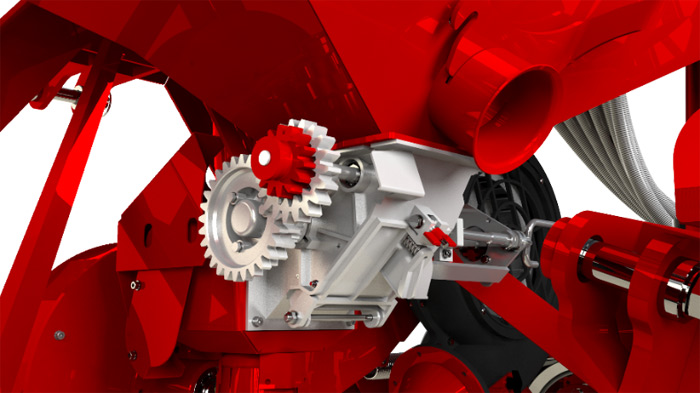 3, Dosing unit
Centrally located ACCORD dosing unit allows to accurately adjust seed rate. Good accessibility ensures easy setup and calibration. Dosing unit drive is handled by an automatic switching system based on the position of the axle. Pneusej Venga can be equipped with electronic drive of dosing unit.
4, Operator comfort
Centrally adjustable coulter pressure, simple seed rate adjustment, convenient access to the hopper – now only these things make Pneusej Venga a unique machine. Farmers will also appreciate design of the disc markers, which allows passing under the trees and other obstacles.